IMPORTANT THINGS TO CONSIDER
Please read this at least once — It will help you understand what we are trying to do here.
First, this information is not for real-world flying. Yes — it is the same information that you would get if you were getting real-world training but we are going to say: This is NOT for real-world flying – so don't use if for that.
That said, if you are interested in logging ground school hours for real-world flying or just getting some real-world ground training (focus is on fixed-wing and UAS but I can at least give my limited 2-cents worth on rotorcraft, gliders and other aircraft) then feel free to send me an e-mail: Dan's e-mail
What you will see after you click the red link at the bottom (or the one at the upper right once you have already read this) is a list of areas of aviation knowledge each with a set of questions that covers a specific topic or group of related topics in that area. The difference between an FAA Knowledge Test (but maybe something similar to the oral exam part of the Practical Test – we all still call it that a good deal of the time but it is now known officially as the Airman Certification Standards) is the way the questions are presented and answered.  No wimpy one-in-three chance of guessing the right answer.  No siree.  (In all fairness, the FAA's test design is probably the best design you can have from a practical – not to mention a reliability and validity – standpoint. So, maybe this approach is a bit more of a guided discussion about various topics). These are "supply type" questions where you are free to provide whatever you like.  But, like the oral part of the Practical, keep this in mind when you are formulating the answer: If you were in an actual oral exam clear and concise answers are the best.  Saying more than you need to say just opens the door for the Examiner to ask you about something you are not really prepared to speak to. 
You may be looking at a subject where the answers have already been posted. You might note that in some cases I did not adhere to my own advice of being "clear and concise" because I am hoping to provide a wider amount of information than what an Examiner might be looking for (and I am not at risk of leading myself into a mental graveyard spiral in front of an Examiner). It is OK to look at the answers but we hope you will at least take a look at the questions first to see how well you understand the topic. If you are going to "play along" and answer the questions, IT IS OK TO LOOK THINGS UP – think of this as "directed reading". If you are interested in the topic you are going to find out about it anyway so it is OK to get the answers "open book" style. You might be surprised at what else you learn when you are trying to figure out the answers to the questions asked. There is no need to send your answers — they will be posted so you will see how your responses compare — but, if you have questions or comments we welcome them so do not hesitate to use the Contact Form.
And, in keeping with the "open book" spirit you should feel free to discuss these questions (and any that come up in your mind because of the subject you are exploring) with your colleagues. In fact – that is strongly encouraged. You just never know (to paraphrase my high school Latin teacher) what "pearls of wisdom might drip from the ruby lips" of your friends! Group learning clearly allows you to achieve more than what you could do on your own.
The questions you will see incorporate — to one extent or another — knowledge that you will need to have to successfully complete the FAA Private Pilot Knowledge Test and Instrument Pilot Knowledge Test. You can probably figure out which is which. The subjects that might show up on the Instrument Knowledge Test (vs. Private Pilot exam) involve — you guessed it — something about flying under instrument flight rules, in instrument meteorological conditions, use of charts and approach plates for IFR flight, etc.. Like anything in this world, things change, so there is no guarantee that what you see here will be on any test. And, in some cases there might be a somewhat personal interpretation (some of the "art of flying" vs. pure irrefutable science) so there may be some of you that do not agree with statements made and answers given. That's why we have the ability to interact – we want to hear what you have to say. And remember – this is NOT for actual aviation!
And, although most of what you will see will be sets of questions there is also some supplemental material (listed under the cleverly named 'Supplemental Reading" heading) which do not include specific questions but is stuff that you may find useful.

— Dan Sullivan

The kind words from Dr. Joe and the Legacy Air staff:
— Dr. Dan Sullivan is a real-world pilot, FAA certificated Ground Instructor and former member of the United States' Civil Air Patrol. This virtual airline revers him as the "Dennis Miller of Aviation". We're very proud to have him contributing to our operation!!!
Interactive Exercise:
Altimeter… What are You Trying to Say???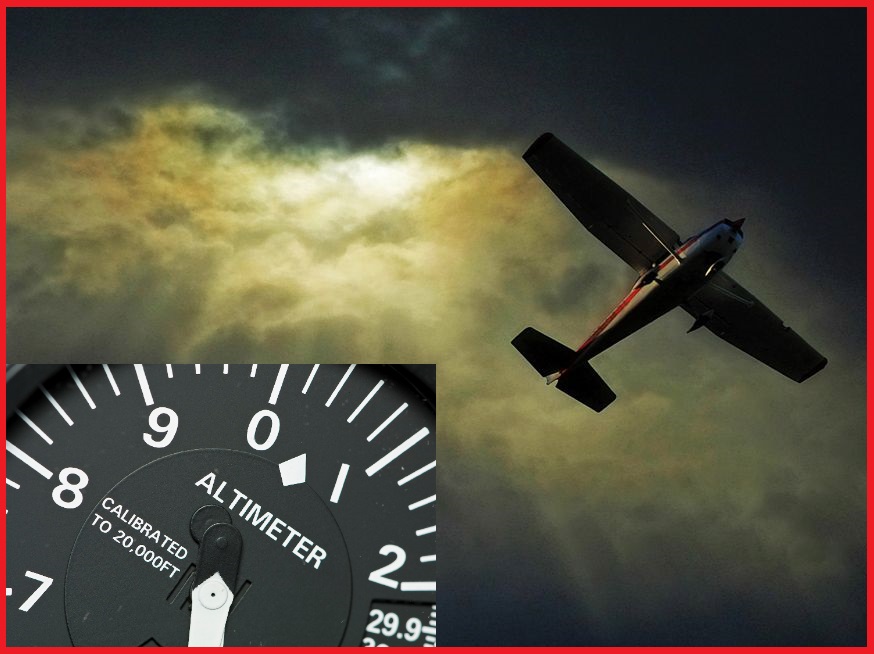 HIGH TO LOW, LOW TO HIGH…
LESSONS IN AVIATION SAFETY
By Dan Sullivan — 21 September, 2019
You're flying from Trenton Mercer (KTTN) to Morgantown Hart (KMGW). You depart Trenton where the altimeter setting is 30.32″Hg.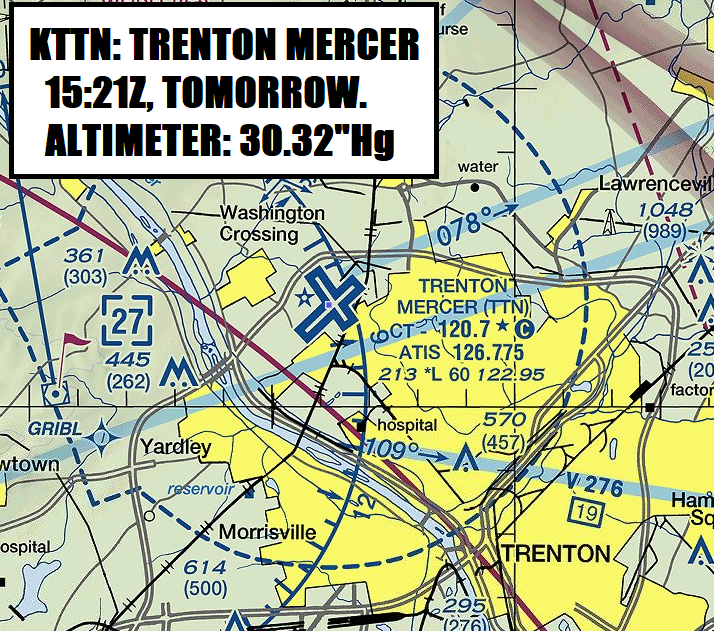 You are flying VFR and elect a cruise altitude of 4,500 ft. MSL. You pass through a front and note some shift of the winds and change of temperature; otherwise, the weather is unremarkable — so you are unaware that the barometric pressure is now 29.72″Hg.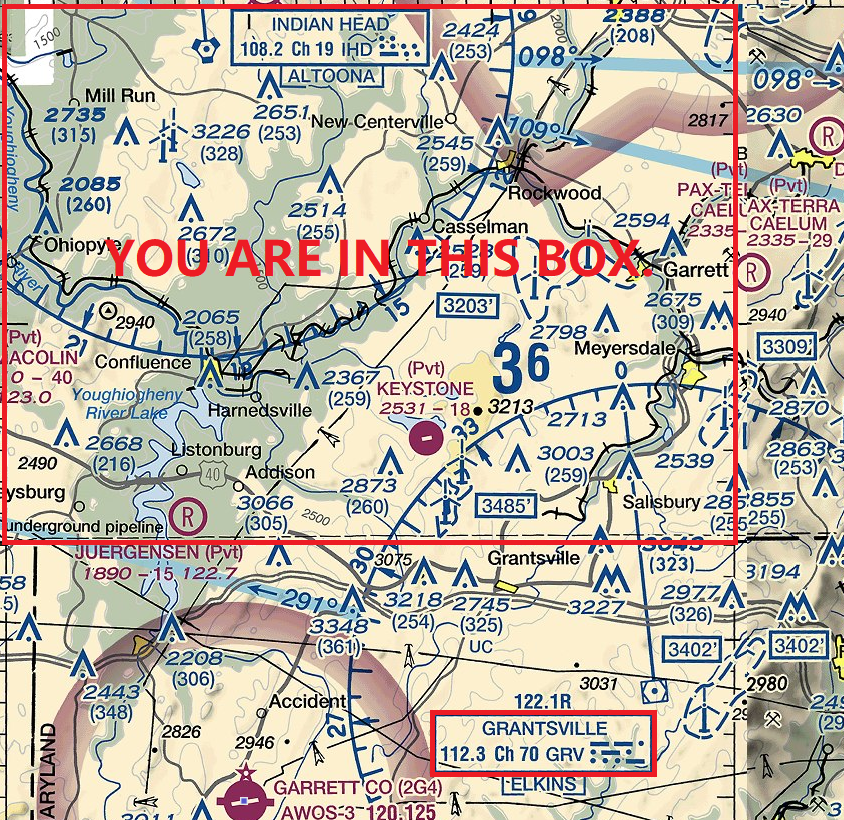 You have maintained an indicated altitude of 4,500 feet MSL.

POP QUIZ:
How far above the minimum elevation figure for the area you?

Drop your answers, questions, comments — whatever you like — into the form below; we will add your comment and first name only to the conversation and respond to it!!! Thanks, in advance, for your participation!!! (We will not use your email address to contact you unless you ask to be contacted; neither will your email address or information be shared with anyone.)
COMING SOON:
COED NAKED VARSITY VECTORING!