ALL THE NEWS THAT'S FIT TO… WATCH???
REX SIMULATIONS TO CONTINUE FSX AND P3D SUPPORT AFTER FS 2020 RELEASE;
FUTURE RELEASE OF REX PRODUCTS FOR FS 2020 UNCERTAIN…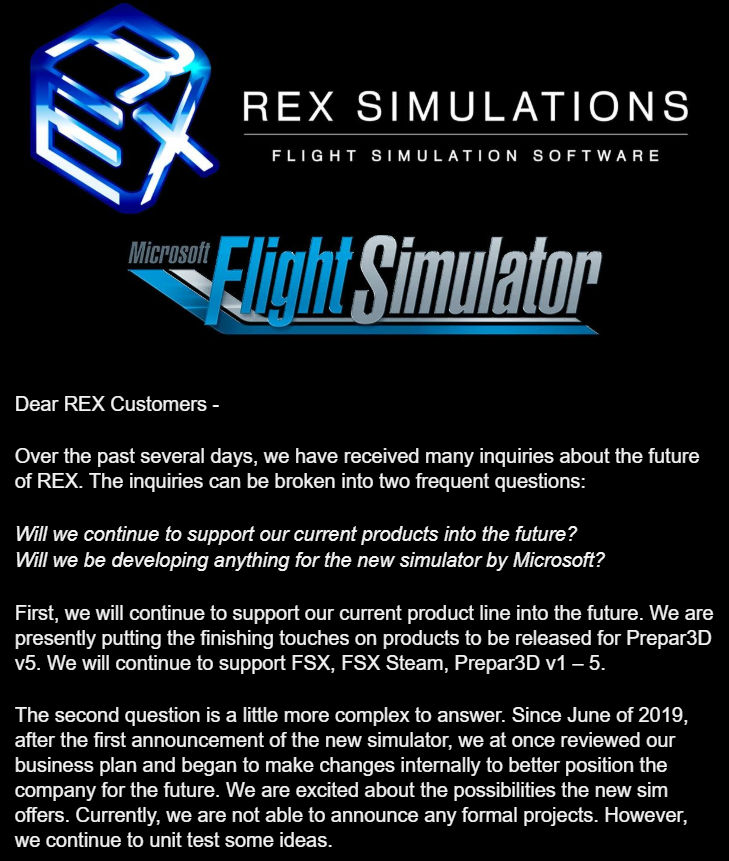 MICROSOFT FLIGHT SIM 2020 BETA TO BE RELEASED LATE JULY, FULL EDITION AVAILABLE IN AUGUST. MUST SEE TRAILER AND IMAGES!!!
INTERESTING TIDBITS FROM AROUND THE GLOBE REGARDING REAL-WORLD AND VIRTUAL AVIATION. CLICK ON THE LINKS BELOW THE PICS!!!